By Joseph Wilkinson

New York Daily News
EAST NORRITON, Pa. — One person was killed and at least three others were injured Saturday night in a shooting at a suburban Philadelphia bowling alley, police said.
No suspects have been identified. The condition of the three wounded victims is not yet known.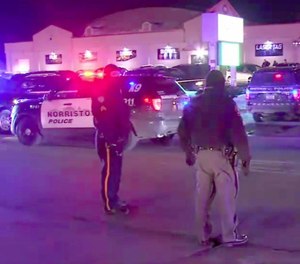 The shooting began around 6:30 p.m. at Our Town Alley in East Norriton, Pa., about 20 miles northwest of downtown Philadelphia, the East Norriton Police Department said in a Facebook post.
Cops arrived to find one person dead, three people injured and zero suspects, according to the post. Police said other people may have been shot and transported to hospitals prior to officers' arrival.
"At this time we believe the actors have fled the area," East Norriton police said. Cops advised people to avoid the area.
(c)2021 New York Daily News