This week's photo comes from the Hazel Park Police Department in Hazel Park, Michigan.
Officers responded to the scene last week after a woman was reported sitting unresponsive in her car. They immediately began CPR and used an AED to administer a shock to the woman.
"After fire personnel arrived and after the shock, she started breathing and regained a pulse," Police Chief Brian Buchholz told the Royal Oak Tribune. "The opportunity to use the AEDs doesn't happen very often, so it's great we have them with us in a case like this. Even if we only save someone once every few years with an AED it's well worth it."
The woman is still in the hospital but on the road to recovery, Buchholz said.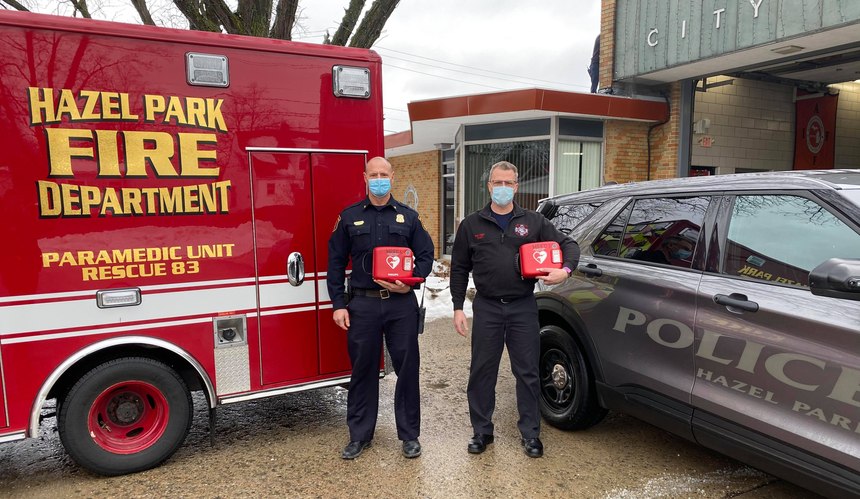 Calling all police photographers! Police1 needs pictures of you in action or training. Submit a photo – it could be selected as our Photo of the Week. Be sure to include your name, department information and some background information on the photo.