By Laura French
TULSA, Okla. — A patient in an Oklahoma ambulance escaped from restraints and attacked medics and police officers Friday, seriously injuring one of the responding officers, officials said.
Tulsa police said the patient was in the ambulance arriving at St. Francis Hospital Friday morning when he broke from his restraints and began to fight with the medics, according to FOX 23.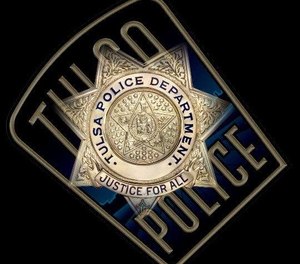 After EMS personnel called police for assistance, the man began to fight with officers, officials said. One of the officers became unconscious during the struggle and turned purple, Tulsa Police Capt. Richard Meulenberg told the Tulsa World.
Personnel initially could not detect a pulse from the officer and he was transported to the nearby hospital, where he was revived and is in stable condition, officials said.
FOX 23 reports that police initially called homicide detectives to the area due to the seriousness of the officer's condition.
Another officer managed to get the patient under control. Officials have not yet released the suspect's identity or said what charges he may face.